Chiropractic Care From Dr. Megan Socha 
WE ARE MAKING AN IMPACT ON THE COMMUNITY
Chiropractor Dr. Megan from AYS is fully dedicated to improving the health and well-being of the many local families in Louisville! Align Your Spine uses a combination of exciting and impactful educational programs and activities to make an impact on the community for the better.
Discover Your True Health at Align Your Spine Chiropractic Louisville
Louisville KY Chiropractors Here For Your Health And Wellness
Chiropractic care from the best pediatric and family health experts is found at Align Your Spine. We invite you and your family to enjoy a wonderful first-class healing experience.
Whether you're looking to heal or feel even better, the team at Align Your Spine provides outstanding care so you can achieve your health goals.
"It's not just our education, but really our experience that allows us to help with such challenging pediatrics cases as ADD/ADHD, autism, sensory processing disorder as well as more common conditions such as colic, ear infections, allergies, and asthma." explains Louisville KY chiropractor, Dr. Megan Socha.
Experience What Health Really Means
We believe health is really about one thing – function. How well you function determines how truly well you are. Health and wellness are about more than just 'feeling good,' they are about functioning at your ultimate potential so you can heal and maintain optimal health.
So whether you or your child have lost your health and need it repaired and restored, or if you're looking to maintain and optimize your health, we are the place for you!
Experience high levels of expertise, care and attention all under one roof, here at Align Your Spine.
Our practice is dedicated to maximizing all aspects of your health through the first class chiropractic care we provide. Specializing in pediatrics, pregnancy, and family wellness, with an emphasis on ADHD, sensory processing disorders, autism, and neuro-developmental disorders, we've got what you and your family needs to get well and stay well.
Be Empowered and Thrive
Together, we'll focus on thorough healing, encourage you to become active and help you and your family discover how health and wellness really feels. Ready to get started?
Click here to contact us and experience complete healing and the quality of life you deserve! Give us a call at 502-434-7007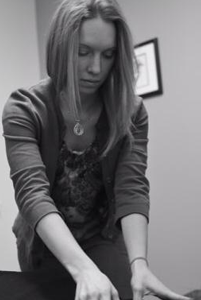 Dr. Megan Socha | Align Your Spine Chiropractic Louisville
Align Your Spine cares for many families that embrace chiropractic care as part of a healthy lifestyle. We can help alleviate the stress and strain from daily life and from our activities such as sports and work. We strive to keep you in the best health possible through adjustments and lifestyle coaching. We can give you advice on exercises, safety precautions, nutrition and stress relief methods. All of these, in addition to adjusting, can help you lead a healthier and more fulfilled life.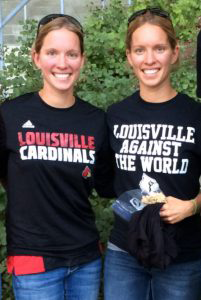 Dayna and Megan Socha, D.C.s | Sherman College of Chiropractic
Frankfort and Louisville, KY, chiropractors and sisters Dayna and Megan Socha were recently named Rising Stars by Sherman College of Chiropractic in Spartanburg, SC. The Rising Star Award is given to recent Sherman College graduates who have demonstrated exceptional achievements and service in the community.
How Can We Help You? | 502-434-7007