CREATING healthy KIDS & happy FAMILIES!
Align Your Spine Chiropractic Louisville, is focused on being a family based wellness practice.
We believe that nothing is more important than taking care of our next generation.
Dr. Megan has specialized training designed in the aid of and the care for mothers, expecting mothers and children.
Pediatric Chiropractic Care
There are complications caused by increased C-sections, infant health can be poor and higher mortality rates follow. Dr. Megan believes that it is vitally important to have your infant checked for subluxation following birth as soon as possible. Subluxation is a misalignment or lack of motion occurring in the spine that causes stress and poor health of an infant.
Pregnancy & Chiropractic Care
The care we offer can improve the health and wellness of the mother and child. The nervous system and spinal function are imperative to the development of your baby. We understand that chiropractic care during pregnancy goes well beyond treating pain.
The spine and pelvis need to be in proper alignment. Chiropractic care in our office can make sure your developing baby has the needed room to grow in the womb. Proper alignment can be maintained with regular visits and can improve a safe, natural birth process.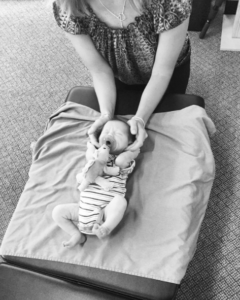 A childs spine undergos many forms of trauma as they go from crawling to walking, playing and then get into sports. A child can undergo so many falls in just one day, enough falls that would put an adult in the hospital. A doctor of chiropractic can care for and knows how to treat the developing spine of children.
Pregnancy and pediactric care provides parents with the information they need concerning health and wellness. We have the knowledge and information on everything from nutrition, exercise, ADHD, diabetes prevention, stress reduction and more!
Dr. Megan and the staff at AYS are dedicated to providing you with a complete wellness education and program that will give you the answers needed. If you believe your child has any signs of subluxation, please contact us. Signs of poor posture in your child might be an indication of subluxation, prevention is always best medicine.
Align Your Spine Chiropractic Louisville | 502-434-7007
Providing Chiropractic Care, Health and Wellness